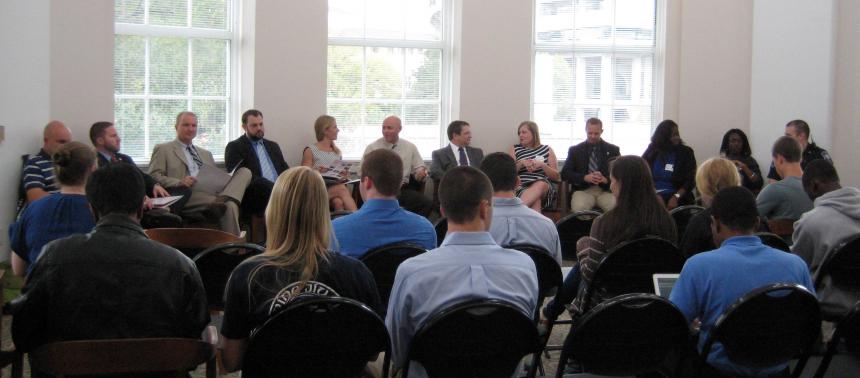 Welcome back, alums, to the Criminal Justice Studies Program. We would like you to know what we are up to and we would like to know what you are up to. CJSP alumni serve in many career fields, including the legal profession, federal-state-local law enforcement, juvenile justice, and corrections.
We encourage you to join our LinkedIn UGA Criminal Justice Studies Alumni Group. This is a "closed" group -- only UGA Criminal Justice Alums may join. CJ Internship Coordinator Todd Krohn is the Administrator of the Group and may be reached at tmkrohn@uga.edu.
Stay Connected
Connect on LinkedIn with Sarah Shannon, Director, or Todd Krohn, Internship Coordinator.